Bishop Kelley Stephenson Family Library
Library Hours: 7:30-4:00
The library is open for your use and enjoyment each morning before school, during all lunches, and after school until 4:00. Come browse for books, use the computers, play chess, work on an assignment, or relax with a good book!
Students may check out up to 15 books, and may keep them for a period of two weeks.
Students are provided instruction on accessing print sources, online databases, eBooks, and other resources needed for the research process.
Interlibrary loan is available to students, faculty, and all members of the Bishop Kelley community.
The library features books nominated for the Oklahoma Library Association's Sequoyah Masterlist for high school students and other award-winning titles.
The Bishop Kelley Book Club, sponsored by Mrs. Abboud, is a quarterly club for both teachers and students. For more information, see the Book Club page.
Mrs. Abboud is sponsoring the Creative Writing Club! See her for more details.
If you have questions or comments about the library media center, please feel free to contact Katie Abboud at kabboud@bishopkelley.org.
---
---

Tulsa City-County Library - Did you realize that because you attend school in Tulsa County, you are eligible for a library card from the Tulsa City-County Library system? Go to their homepage, click "Get a Library Card" at the top, fill out the online application and have instant access in minutes. Download eBooks, music, research with the "Deep Web", and get homework help all at one site! Be sure to check out the database options available from the Tulsa City-County Library. Click our Library's "Student Resources" page for more information. Apply for your online account today!
Library Catalog Search our library's collection. See Mrs. Abboud about creating an account to check out eBooks, place holds, and view your borrowed items. The library catalog is searchable from both home and school.
http://digitalprairieok.net/DISCOVER/ - EBSCOhost is a powerful online reference system accessible via the Internet. It offers a variety of proprietary full text databases and popular databases from leading information providers. No login or password needed.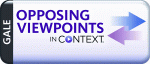 Opposing Viewpoints in Context - This media-rich database develops research skills and promotes issue awareness, information literacy, and critical thinking. It contains a range of perspectives on many important issues, with over 13,000 pro/con viewpoints. Students of all levels will benefit from a variety of resource types, including full-text articles, primary sources, videos, podcasts and more. See Mrs. Abboud for the password.
Time Vault - Bishop Kelley now has access to the "Time Vault" through our magazine subscription to Time magazine. Times's new digital archive allows subscribers not only access to news stories from the past but also the experience of flipping through the physical magazine, showing the graphics, pictures, and advertisements that accompanied every Time magazine story, dating back to the first issue in 1923. Sign-in in the upper right corner using email: kabboud@bishopkelley.org Ask Mrs. Abboud for the password.
Poetry and Short Story Reference Center: This full-text database provides a historically rich collection, including more than 669,000 full-text classic and contemporary poems as well as 55,900+ short stories. It also includes biographies, lesson plans, audio recordings of poets, and authoritative essays on topics such as poetic forms, movements, and techniques. Login with our BK EBSCO credentials.
Encyclopedia Britannica Online - Encyclopedia articles, journals and periodicals, multimedia, primary sources, games, and other learning resources. Username: bishopkelleyhs Password: learn